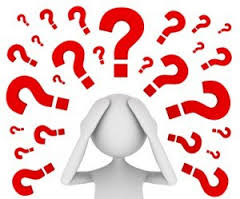 Carton flow is an invaluable tool for efficient, space-saving order fulfillment of cartons and each items. Each time a customer presents us with a need, we ask several questions to narrow-in on the very best system design for today, while keeping an eye on potential future needs as well.  Here are some of the key questions you need to evaluate in order to establish the best carton flow racking for your operations.

Tell US About Your Carton Flow Needs:
1.  How many SKUs do you expect to handle in your carton flow system?  The number of SKUs play a critical role in defining system configuration, including the number of lanes and shelves needed per bay. Mallard has several types of carton flow rack available to accommodate just about any requirement.  Here's a great example of a customer who found just the right fit for their heavy-duty application.  Can Carton Flow Handle Extra-Heavy (& Changing) Carton SKUs?
2.  What is the velocity of SKU fulfillment?  SKU velocity is another major design factor needed to further define your carton flow configuration. For example, the number of lanes dedicated to a particular SKU is based on its order throughput.  We'll help you determine the best layout for both your fast moving SKUs and the slow moving items.  Here are some tips for handling those fast moving items.
3.  Are the boxes a consistent size or varying sizes? This might be our #1 design question… even though it's sitting here at #3.  The answer will help us narrow down the carton flow track types you need.  Mallard has carton flow solutions designed for consistent widths (Cart-Trak for example) and other varieties to handle varying shapes and sizes of product…i.e. Dyna-Flo & Dyna-Deck.  Here's a recent blog describing the benefits of designing with flexibility in mind.  How Dyna-Deck Carton Flow Saved the Pick Module.
4.  Are there totes and what are those sizes?  Totes are a great option for each picking from carton flow rack.  Once we identify the types of totes, the planning and system design is handled in much the same way as for boxes of consistent vs. varying sizes.
5. What future growth can we plan for? No one can predict future, but with a good idea of your long term plans, our gravity flow team can help you design a carton flow system to handle current volume and accommodate product you don't even know you have yet.  The Mallard Testing Lab can be an invaluable tool for that planning process. Here's a great example – Puzzle Solved… Toy Distributor Finds the Right Carton Flow Fit Through Mallard Testing.
6. What is the carton weight range that will be loaded into the system? Mallard manufactures several designs to accommodate different product weight ranges.  We also have accessories that can accompany your carton flow racking to increase efficiency and protect the elements of the carton flow.  For example, take a look at our blog, Mallard Carton Flow Impact Tray Built to Take the Punishment.
7. Are you planning on dividers for your system?  Dividers provide a quick visual product separation and support orderly SKU sortation.  By making SKU locations quickly and easily visible from both the pick and the replenishment-sides of the system, you can boost pick time and accuracy, (leading to significant ROI for the modest cost of these accessories). Designed to simply lock in place, dividers are easy to move as needed for re-profiling. Does Your Carton Flow System Need Full-Lane Dividers? is a recent blog that provides a little more information on lane dividers.
8. What is the surface area/s of the containers? Once we have an idea of the product surface area we will determine wheel configuration, wheel spacing and the type of wheel.  Here's a great example of a customer whose product line expanded and they needed a way to accommodate the new SKUs…  Need More Pick-Faces in Your Carton Flow? It's Easier Than You Think.
9. Will the system require brackets and connection methods? We make carton flow systems to handle a variety of picking and storage needs – within shelving, pallet rack and pick modules. This line-up of easy-to-install mounting brackets will retrofit just about any system.  Here's more… How to Select the Right Carton Flow Mounting Bracket for Your Pallet Rack System.
10. Consolidating SKUs into rack or pick module? A pick module combines pallet rack, pallet flow and carton flow with additional material handling solutions in a complete system designed to optimize product flow.  Here is a great example of when a carton flow pick module is the right choice over rack for product storage and order fulfillment… How E-Commerce DCs Can Boost Picks Productivity with Carton Flow.
If you'd like to review your current need with a gravity flow expert, just give us a call.
1-800-243-6694 US Only
1-815-625-9491
info@mallardmfg.com