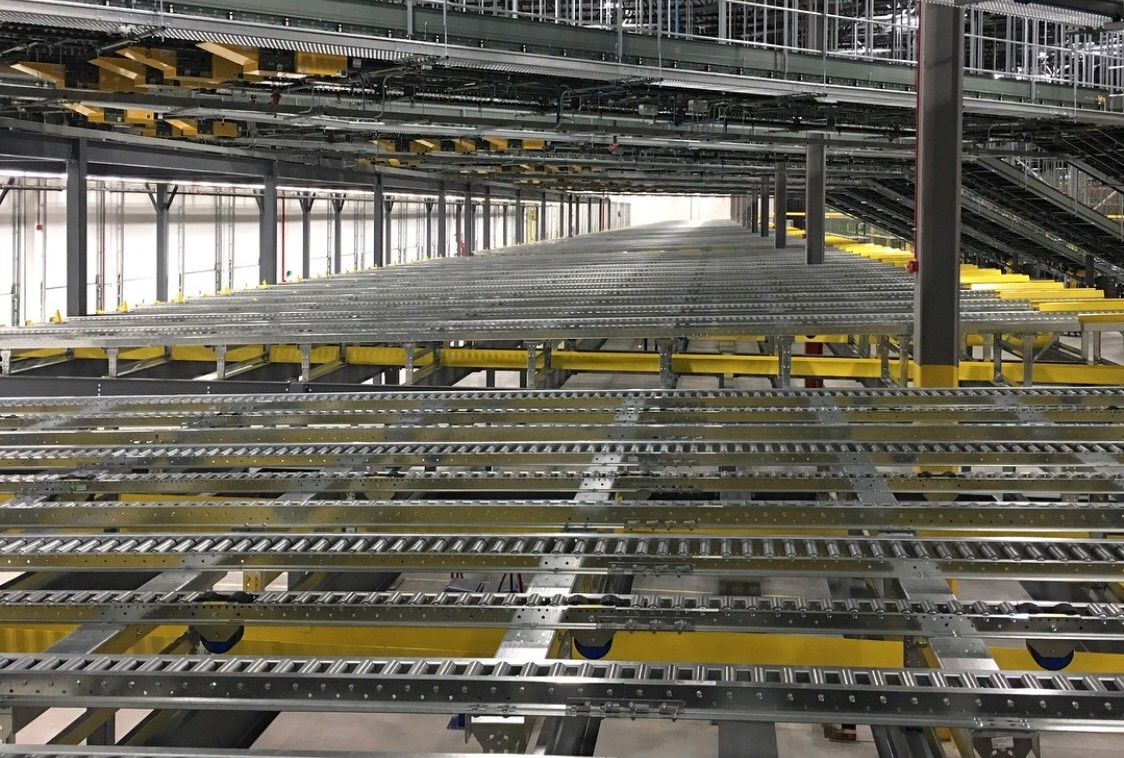 At Mallard, we strive to provide the best gravity flow products tailored to specific customer needs. However, if that pallet flow rack or carton flow racking is not adequately installed, customers may see less than stellar results. To ensure that your system flows to your highest expectation, we have a series of resources offered through our website that answer basic questions, reduce installation difficulties and hasten the building process.
Mallard Installation Resources
We take the guesswork out of system installation right from the beginning with our signature White Envelopes. Inside this specially- marked envelope your installation team will find the "fingerprints" for the entire gravity flow system:
General installation instructions
Specific engineered project installation details
Job number for future system maintenance
Important dealer & Mallard contact numbers
We do send electronic project drawings to our dealers and customers, but the installation team will need the printed drawings, installation instructions and system component documentation contained in the white envelope for a successful install. Be sure to hang on to the valuable content too for future pallet flow rack or carton flow system add-ons or reconfiguring.
---
Watch & Learn – Gravity flow instructional & installation videos are available on our website and on our YouTube channel.
Our instructional video series offers quick tutorials on carton flow rack and pallet flow splicing, speed controller installations, and carton flow mounting tips to name a few topics.
Find all our videos quickly and easily from your mobile device by scrolling down to the bottom on the mallardmfg.com home page… one click and you're there. Also, subscribe to our YouTube Channel to be sure to catch each new gravity flow system test, 3D-animation and installation video as it becomes available.
---
We have a large selection of product-specific spec sheets to make ordering easier, sure, but also to help with installation. On our resources web page you will find:
Detailed, illustrated mounting bracket spec sheets for pallet flow and carton flow rack.
Mounting details specific to floor-mounted pallet flow rack.
Specialty product instructions for pneumatic pallet separators and Bottle Pick Rack specifically, and
Pallet flow installation guidelines, plus more!
Installation of your pallet flow racking and/or carton flow systems, whether individually or as part of a warehouse picking operation should only be trusted to an experienced, trained, licensed and insured rack installation crew. The Mallard team is here to provide guidance and support for your systems installers should questions or concerns arise. You'll find job-specific contact numbers inside the white envelope, so be sure to take care of that valuable item.
Meanwhile, if you're looking for pallet or carton storage system design advice or a creative solution to a warehousing challenge, stop by the Mallard Booth 4806 at MODEX 2020 next week in Atlanta. Our gravity flow specialists will be on hand to talk with you and show you all that gravity can do for you!