The Mallard Team is Packing Up Their Gravity Flow… and Hoping to See You!
Sterling, IL is our home and we love it, but it's getting to be that time of the year when we pack our bags, our gravity flow samples and our best and brightest and hit the open road. We hope to see you in our travels. Here is our 2018 Material Handling Trade Show Schedule. Let us know where you're going to be, so we can be sure to set up some time and review your challenges and goals for this new year and beyond.
We plan to showcase a variety of our pallet flow, carton flow and gravity conveyor systems, along with several essential accessories and engineered applications at each event. However, if you're looking for something specific, give us a call today and we'll be sure to get you the information that you need as quickly as possible.
Here's our 2018 Road Trip Itinerary:
Retail Supply Chain Conference 2018 – Building relationships in the Retail Supply Chain community
February 25-28, 2018
Phoenix, AZ
Booth #844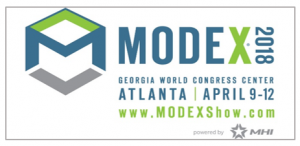 MODEX 2016 – MHI's bi-annual conference for manufacturing and supply chain professionals
Atlanta, GA
April 9 – 12, 2018
BOOTH # B1956
MHEDA Convention & Exhibitor Showcase – Material handling industry distributors
Miami Beach, FL
May 5-9, 2018
Booth #313
The IFDA Distribution Solutions Conference Expo – Distribution center and transportation service providers in the foodservice industry
October 28-30, 2018
San Antonio, TX
Booth #746
We've provided the show links to help you get you and your team get registered… we're looking forward to connecting with you!
1-800-243-6694 US Only
1-815-625-9491
info@mallardmfg.com