Mallard steel skate wheel pallet flow is both durable and economical, typically designed for lane depths from 2 -5 deep and loads under 2000#. A recent in-house test in our Engineering Test Lab demonstrates the process for configuring the most effective lane design.
The customer supplied cases of vehicular lighting products plastic wrapped onto non-standard-sized wooden pallets for the Mallard team to test. As you can see in the video, the test was a smooth ride with the right amount of preparation and considerations.
Skate Wheel Pallet Flow Test Parameters
3-rail skate wheel system
Wheel diameter 1.9"
Wheel centers 2"/1.5"/2"
Drop-in speed controllers
Lane length – 146"
Pitch 7/16"
Load Weights 285 – 780 lbs.
Rail Spacing 43" out to out
The addition of the single drop-in speed controller in the lane helps to slow the pallets, particularly important for the heavier-weighted ones. In a shallow lane configuration one speed controller does the trick. Bolt-on ramp stops at the end of the pallet flow lane secure the pallet in the lane until retrieved by the forklift. Mallard ramp stops are durable and dependable, however, should they be damaged, the bolt-on design makes them easy to replace without having to replace the whole pallet flow rail.
Steel Skate Wheel Gets Results
The system configuration crossed the finish line with great results. This system will work to improve inventory storage and order processing at the customer's distribution center. The Mallard team did note a few caution flags for the customer to pass on to their warehouse team.
It's common for plastic-wrapped inventory to have loose wrap. We always caution that forklift operators should quickly scan the inventory for loose wrap near the pallet that could interfere with the function of the pallet flow wheels. That quick scan can save a lot of downtime by preventing hang-ups and system repairs.
Also, broken runners on the bottom of the pallets can cause the pallet to not flow well and possibly get hung-up in the lane. It is recommended as a general warehouse safety rule to use pallets in good condition.
Safe, effective operations are the goal and with good design and proper use this skate wheel system will produce.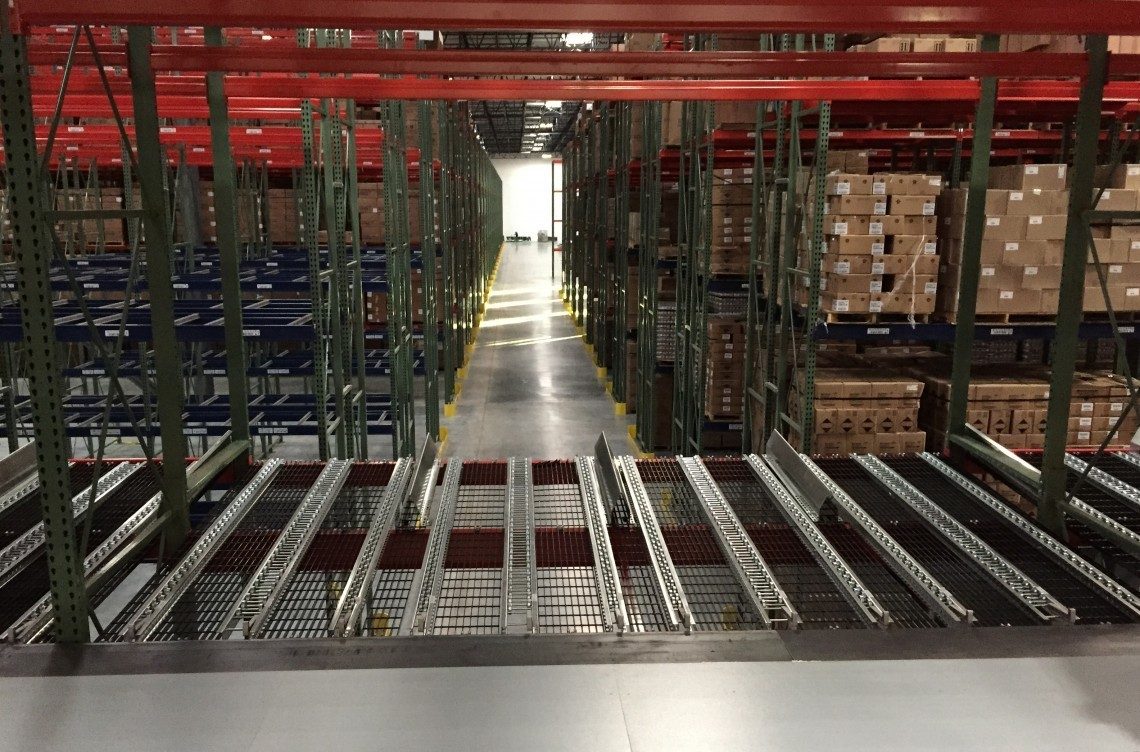 Why Choose Mallard Steel Skate Wheel
Adapts to all pallet sizes
Mounts to all major pallet rack brands
Available in inline and staggered wheel rails
Durable ball-bearing construction
Low-profile mount brackets
Easy to maintain
Galvanized finish protects against rust & corrosion
Call the Mallard team to discuss your inventory storage, order picking and/or manufacturing and assembly needs. We are available to help with design ideas and product recommendations to fit your operational needs and budget.