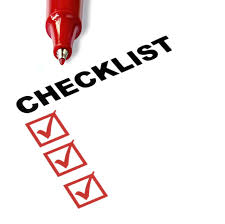 Time is scarce and timelines are tight.  This is certainly the case for facilities operators under considerable pressure to expedite their storage and material handling projects both quickly and efficiently.  Mallard customers are no exception – ideally, they'd like their pallet flow system quoted and in place as soon as possible to start maximizing space and improving product flow.
We can help! First and foremost, Mallard's sales and design teams make your project a priority – we do what it takes to get you answers when you need them.  We've also created the following checklist of Pallet Flow RFQ Essentials defining exactly what we need from you to design the right system and complete the quote quickly and accurately.
Here you go…
Identify Pallet Type and Quality – The pallet is the single most critical design factor in a pallet flow system, effecting everything from track and wheel types to pitch and braking systems. The more we know about your pallet, the more accurately we can design your system for optimal product flow.  Essential pallet characteristics-

Type of pallet (see chart below)
Bottom board orientation 
Pallet characteristics 

Dimensions – length, width and height

Load  Weights – min/max and average
Pallet condition – The better the pallet, the better the flow; but we know ideal conditions aren't the norm.  If you're using less than perfect pallets, don't worry, just give us as many details as possible OR, even better – let us test your pallet in our in-house testing lab to ensure you get the best design for your particular pallet and load.  See our blog on Mallard's In-house testing lab.

Tell Us About the Product Stored – We realize you may have a broad range of product types, but details regarding minimum and maximum weights, shapes, packaging, load overhang, etc., will help the designers create the best system design.
Distinguish the Type of Flow System You Need – This information will dictate the direction of flow, braking requirements and push resistance.

Flow-through (FIFO)
Push-Back (LIFO)

 Provide Project Specifications – We'll need to know a few more important details in order to develop a full system proposal.

# of lanes
# of pallets per lane
# of bays
# of levels
# of pallet positions (total)
If you're not exactly sure how to determine these specs, don't worry – our pallet flow specialists can help you design the optimal layout based on available space, inventory requirements and throughput goals.

Describe Warehouse Environmental Factors – These items are simple enough to answer and can have a direct impact on system design.  For example, wheel types used for cooler and freezer environments will be different than those used in ambient rooms.

Warehouse environment – dry, freezer, cooler
 Available floor space
Ceiling height restrictions
Fork lift restrictions
Send us your design plans, drawings or facility layouts.
We're also introducing an even easier way to submit information – Send us all the details in one quick and easy form.
Mallard's Online Pallet Flow RFQ Form. 
Let us know if you have any quote requirement questions or if you have any suggestions for the form.
(800) 243-6694 US Only
(815) 625-9491