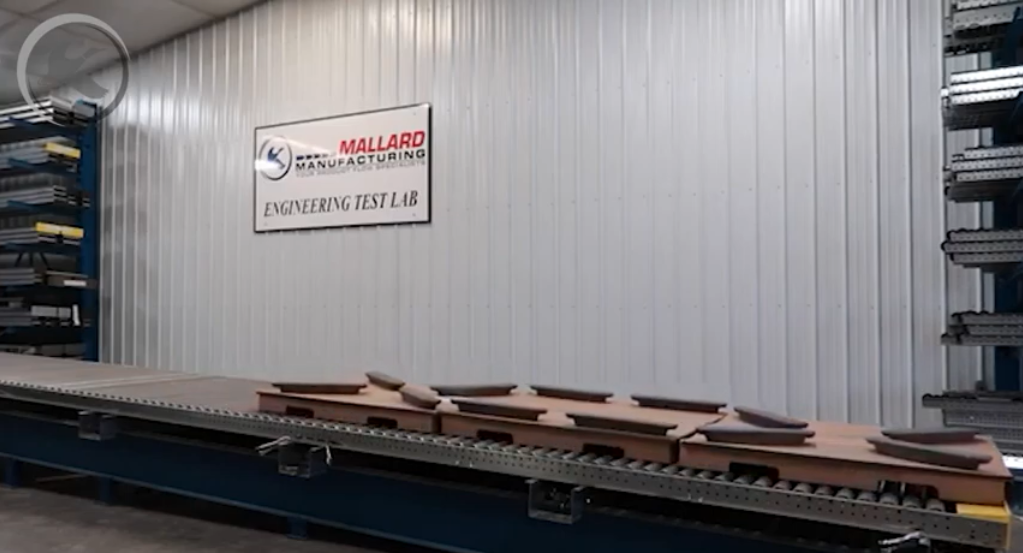 As businesses search for eco-friendly, cost-effective ways to manufacture and deliver their products, each element of the inventory process is under scrutiny. As a result, our gravity flow rack testing facility has seen an uptick in activity due to the creative pallet choices and materials customers are exploring. As we test different pallet types in our pallet flow lanes, we find workable solutions to challenges that some of the wood-alternative materials present. Our Best Practices blog series is a great place to find those challenges and solutions discussed, and we're glad to add a new blog to that ever-growing series.
Pallet Materials
Wooden – most common is GMA-style though size and style can vary
Plastic – huge variety, always test actual pallet in the pallet flow lane
Metal – aluminum and steel varieties, can be flat surface or crate-style
Corrugated cardboard – lightweight, used for one-way shipment, eco-friendly
Each of these pallet types has benefits to the user, and as you can expect, some challenges. Wood and plastic are the most common pallet materials, while we do see metal from time to time.  However, as technology has affected nearly every aspect of society why wouldn't we expect it to have an effect on pallets? As it turns out, advancements in paper technology have ushered in a way for pallets to be constructed from corrugated cardboard.
Some of the benefits of corrugated cardboard pallets are:
Economical
Environmentally friendly
Recyclable
Easily customizable
Cleaner than wood
Do not splinter
Lightweight yet strong
While this is an impressive list of benefits, corrugated cardboard has a few challenges particularly in a pallet flow lane… but we've got solutions. This recent pallet flow test for a food producer using corrugated cardboard pallets serves as a good example of how to configure the lane and address flow issues that may arise due to the pallet material.
Pallet Flow Test Brings Results
As the test video shows, the pallets are weighted with 200 lbs. to simulate a typical customer load. The pallets are new and in good condition, but we do find that similar to plastic pallets, they can conform to the rollers in the lane and therefore struggle to restart if the flow is halted.
The lightweight 200 lbs. load requires the team to test pitch levels (from 7/16" to ½" per foot) to find the most consistent pitch for quality flow.
The full roller pallet flow is typically the best choice for non-GMA-style pallets like these corrugated cardboard ones. Full roller provides consistent contact points with the pallet for the full length of the lane to keep the pallets moving. If the pallets do not restart on their own after sitting in the lane, the forklift operator can use the plugging method to restart the flow. The plugging method consists of the driver gently pushing back before extracting the pallet from the lane which restarts the rear pallet forward momentum.
The Mallard team is ready to work with you to find the best solution to your inventory needs. In our 60 years in business, we've seen our share of material handling challenges and industry changes and we've adapted and grown right along with them. So, give us a call, and let's work together to put the power of gravity to work for you.